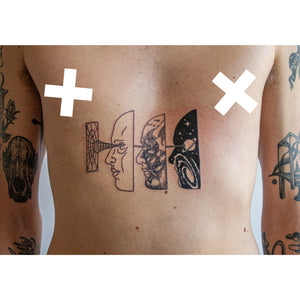 Hello Internet! I started a new Instagram account for my tattoo business. I will post mostly tattoo content there. So if you are into tattoos, go check it out and follow me for ttt-updates!  @carlovivarytattoo Thanks C
---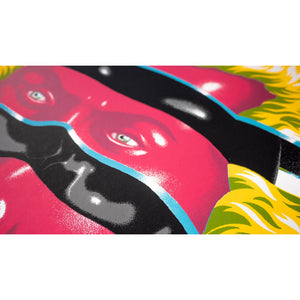 Process video of printing the osees poster. Big thanks to Falk Schwalbe & Hannes Hirche from Rainbow Posters for constantly providing their print shop! Check out their posters! Also many thanks to Anna Jäger for helping me with this print! Music: Osees - Said The Shovel  
---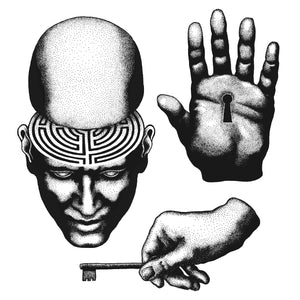 I feel very honored to be part of the Volcom featuring artist series spring-summer collection 2021. If you want to buy a shirt, a hoodie, or both, check out the Volcom STORE! 
---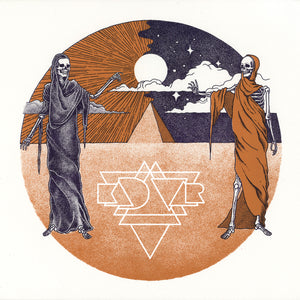 Kadavar feat. Busy Hands Collective. Limited screen print edition for "The Isolation Tapes". Six different record cover, by Sharlach, Falk Schwalbe, Hannes Hirche, Holob, Phillip Janta and me. Each variant is limited to 111, 666 in total. Released on Rotor and Pelagic Records. Carlo Vivary Falk Schwalbe Sharlach Hannes Hirsche Phillip Janta Holob  Video by Holob
---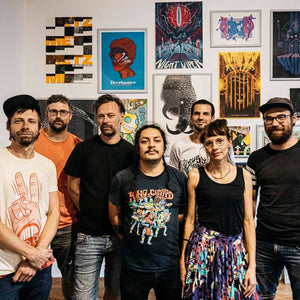 After the pandemic forced us to postpone Busy Hands Fest, the Busy Hands Collective arranged the Dizzy Friends group show at the 4&70 gallery in Leipzig, from Sep 11 to 13 in 2020. We had a pretty good time. Thanks to everybody who came around and grabbed a print or tattoo! Pics by Dominik Wolf more here.